Hi dolls!
A seguir ao Natal, o Halloween é a minha época do ano favorita! Infelizmente o ano passado não consegui festeja-lo e este ano vai ser igual :( Ter a vida dividida entre duas casas, e estar a trabalhar em contra-relógio para ir apresentar três comunicações em dois congressos diferentes no fim do mês não ajuda, e por isso, este ano não vou festejar o dia das bruxas como deve de ser!
Festejando ou não, deixo-vos algumas fotos da época e como as pessoas se mascaravam antigamente na noite das bruxas, e pode ser que vos inspire para criar a vossa própria personagem este ano!
Enjoy!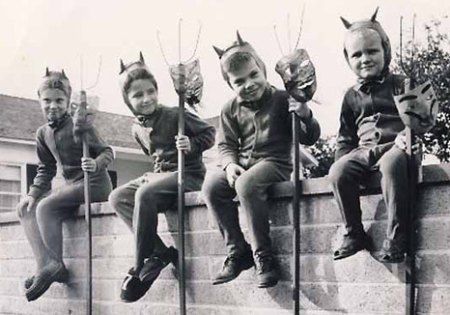 Para o ano vou mascarar-me de couve, está decidido!
COME AND SPOON WITH ME. NO.